R&D
In a market where technology is constantly evolving, the capacity to innovate is an increasingly important factor.
Continuous contact with customers and their suggestions encourage KGR technicians to improve, create and develop easy to apply and high quality products, the manufacturing performance of which tends towards near-zero faults.
KGR assigns R&D a fundamental role to realize state of the art solutions, obtaining international patents for specific production processes in the automotive industry.
KGR collaborates with major European universities in the development of assembly processes designed to join materials of different nature and composition, with the aim of reducing the weight of the manufactured parts, facilitating recycling at end of life, limiting energy consumption and improving the environment
---
Evolution
Aim of the project was to demonstrate the feasibility of light electric city car (only 600 kg weight) for medium-run production volumes, having a good level of structural performance and a high degree of recyclability.
Thanks to its participation into the project, KGR, in cooperation with the other partners, is now able to provide its customers with the newly acquired innovative competencies in the area of multi-materials junction technologies and of innovative materials dismantling/reuse/recycling.
FlexHyJoin
Aim of the FlexHyJoin* project is to incorporate a surface texturing treatment as well as laser and induction joining in a fully automatized pilot process with an overall process control and supervision system, suiting the strict requirements of automotive industry and enabling the broad application of hybrid material systems. One of the topics is the development of a joining process for hybrid components, which satisfies three core requirements: weight reduction, cost and time efficiency and bonding strength.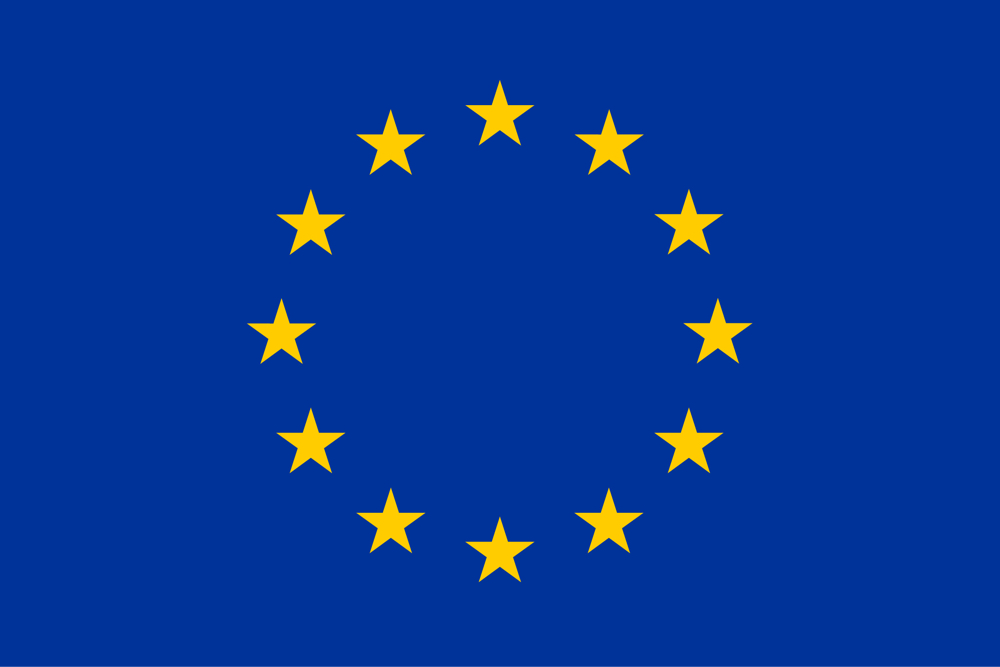 *This project has received funding from the European Union's Horizon 2020 research and innovation program under grant agreement no. 677625
PATENTS
23/01/2008
Italian patent No. 1343764 for indirect projection welding technology on crimped BiW mobile parts
15/12/2010
European patent No. EP – 1 442819 for indirect projection welding on crimped BiW mobile parts technology (Austria, France, Germany, Italy, Poland, United Kingdom, Czech Republic, Spain, Sweden, Turkey)


26/03/2008
European patent No. EP – 1 574268 for electromechanical crimping units for vehicle BiW mobile parts (Austria, France, Germany, United Kingdom, Sweden, Switzerland)
15/01/2009
Italian patent No. 1351901 for electromechanical crimping units for vehicle BiW mobile parts


22/05/2009
Italian patent No. 1361328 for induction heating and indirect welding station for BiW mobile parts
28/07/2010
European patent No. EP – 1 785340 for induction heating and indirect welding station for BiW mobile parts (Austria, France, Germany, Italy, The Netherlands, Poland United Kingdom, Czech Republic, Romania, Spain, Sweden, Turkey)


09/06/2010
Italian patent No. 1375716 for robotised indirect projection welding for BiW mobile parts
07/09/2015
European patent No. EP – 1 878529 for robotised indirect projection welding for BiW mobile parts (Austria, France, Germany, Italy, Poland United Kingdom, Spain, Turkey)


05/07/2010
Italian patent No. 1377041 for indirect projection welding dimensioned for special applications on BiW mobile parts
01/09/2010
European patent No. EP – 1 932614 for indirect projection welding dimensioned for special applications on BiW mobile parts (Austria, France, Germany, Italy, The Netherlands, Poland United Kingdom, Czech Republic, Spain, Sweden, Turkey)
30/08/2010
Italian patent No. 1379484 for induction welding station for prepolymerisation of perimeter structural adhesive (crimped perimeter) and centre semi-structural adhesive for vehicle hoods (simultaneous heating process)
27/10/2010
European patent No. EP – 1 964899 for induction welding station for prepolymerisation of perimeter structural adhesive (crimped perimeter) and centre semi-structural adhesive for vehicle hoods (simultaneous heating process) (Austria, France, Germany, Italy, The Netherlands, Poland United Kingdom, Czech Republic, Romania, Spain, Sweden, Turkey)
23/12/2010
Italian patent No. 1383867 for modular welding guns for robots
09/12/2014
Brazilian patent No. MU 8803452-6 U2 for modular welding guns for robots
20/04/2012
Italian patent No. 1393436 for suspendable resistance spot welding gun
20/09/2014
Russian Federation patent No. 2538447 for suspendable resistance spot welding gun


26/10/2012
Italian patent No. 1395891 for electro-hydraulic machine for corrugated tube forming in fluid connections on vehicles
03/04/2015
French patent No. 10 57217 for electro-hydraulic machine for corrugated tube forming in fluid connections on vehicles


04/03/2015
Italian patent No. 1414369 for die holder unit for corrugated tube forming
03/04/2015
French patent No. 13 55751 for die holder unit for corrugated tube forming


24/04/2015
Italian patent No. 1415575 for special projection welding gun for nuts, bushings and screw intended for manual or automatic operation


09/04/2015
BItalian patent No. 1415116 for forced cooling system of BiW mobile parts, after induction heating, to prevent deformations due to process heat


03/04/2015
Italian patent No. 1415756 for multi-stage pneumatic cylinder for use on manual and robotised welding guns


31/07/2015
Italian patent No. 1417281 to reduce effects of magnetic fields on human body deriving from manual welding guns


25/01/2017
European patent No. EP – 2 762258 for multi-stage pneumatic cylinder for use on manual and robotised welding guns